In recent times, Ubisoft has become somewhat maligned by players. The current generation has seen the French publisher concentrate on creating open-world games. Most of their releases have followed a similar formula, making what were once distinctive franchises all feel the same.
But that does not mean that Ubisoft has always been like that. Throughout its history, Ubisoft has developed some of the most popular and critically acclaimed games of its time. Here are the top 10 Ubisoft games that made history.
Tom Clancy's Rainbow Six Siege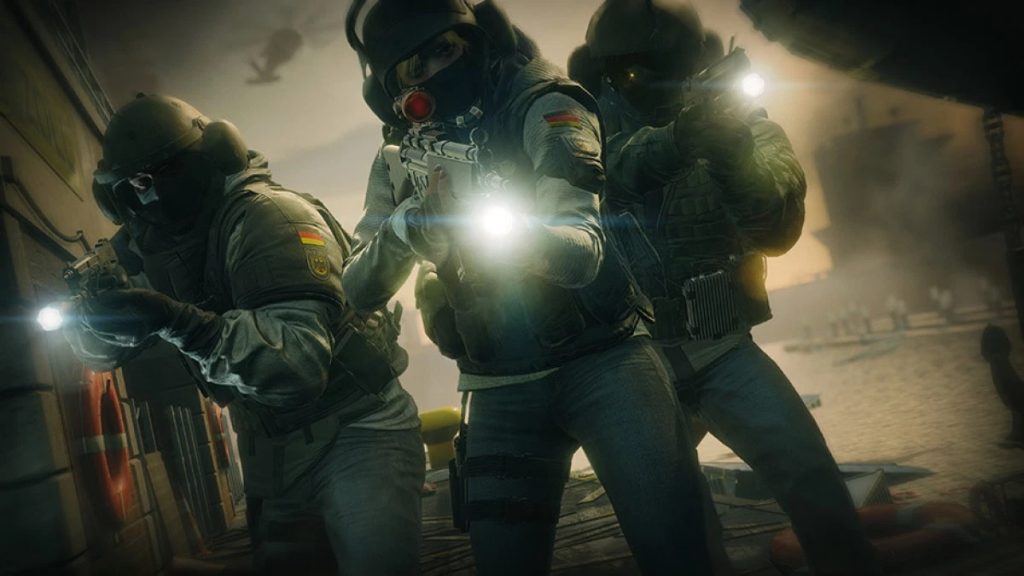 Many people were skeptical when Rainbow Six Siege was first announced. This 2015 game completely ditched any form of narrative in exchange for a focus on online multiplayer. That decision paid off, with Rainbow Six Siege becoming one of the most popular shooters of the last few years. The refined gunplay, nuanced tactical options, and steady updates have ensured a constant supply of tense multiplayer matches. This more than makes up for the lack of a single-player campaign.
Call of Juarez: Bound in Blood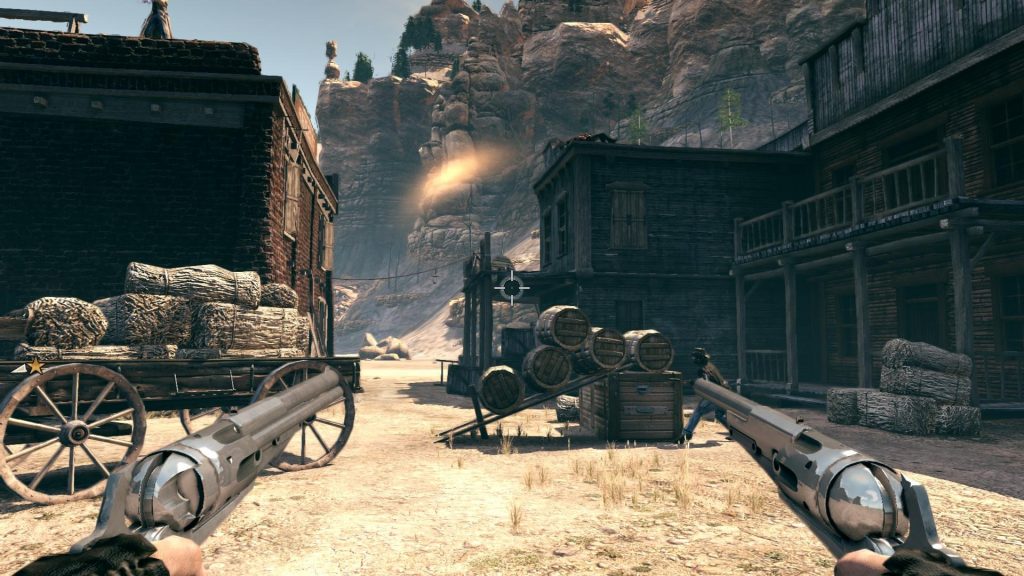 Although the Call of Juarez series has performed relatively well, there are still plenty of people who haven't experienced it. 2009's Bound in Blood is undoubtedly the best game in the franchise. Refining many of the elements from the first game, this sequel was a far more complete package.
Outside of the solid shooting mechanics and engaging story, Bound in Blood introduced elements not usually seen in a Western. These included stealth-based gameplay, which added plenty of depth. Ultimately, it was probably the most engrossing game set in this period until Red Dead Redemption came out a year later.
Prince of Persia: Warrior Within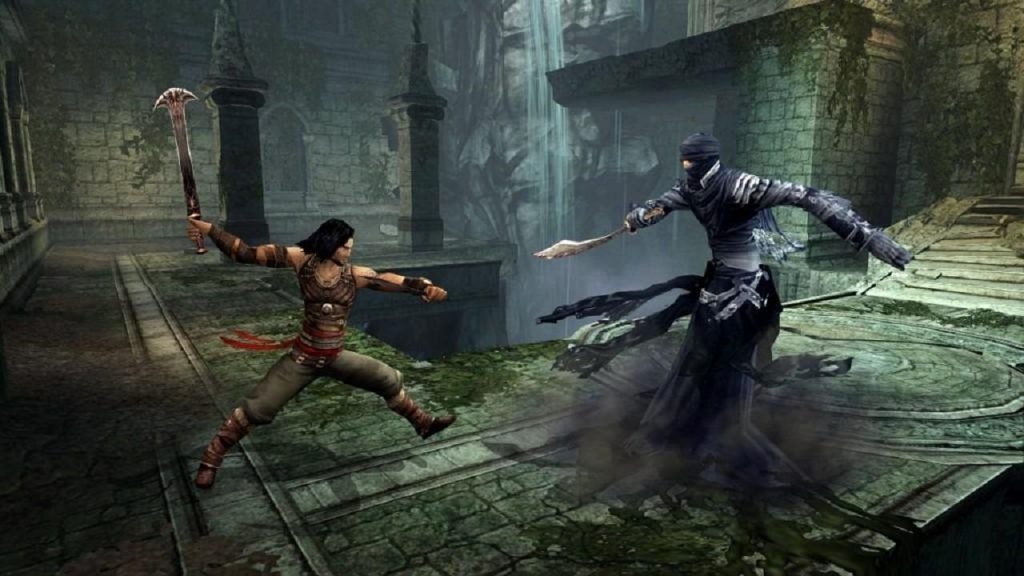 Prince of Persia: Warrior Within (2004) took everything that was good in the original game and added a darker direction. With a more mature story and a gruesome shift to impactful combat, the series took a violent turn. The brooding atmosphere helped set the tone for what was an ominous narrative. This marked a significant change from the more light-hearted games that had come before. While it was not without its issues, including a clumsy combat system, it was an innovative take on the series.
Far Cry 2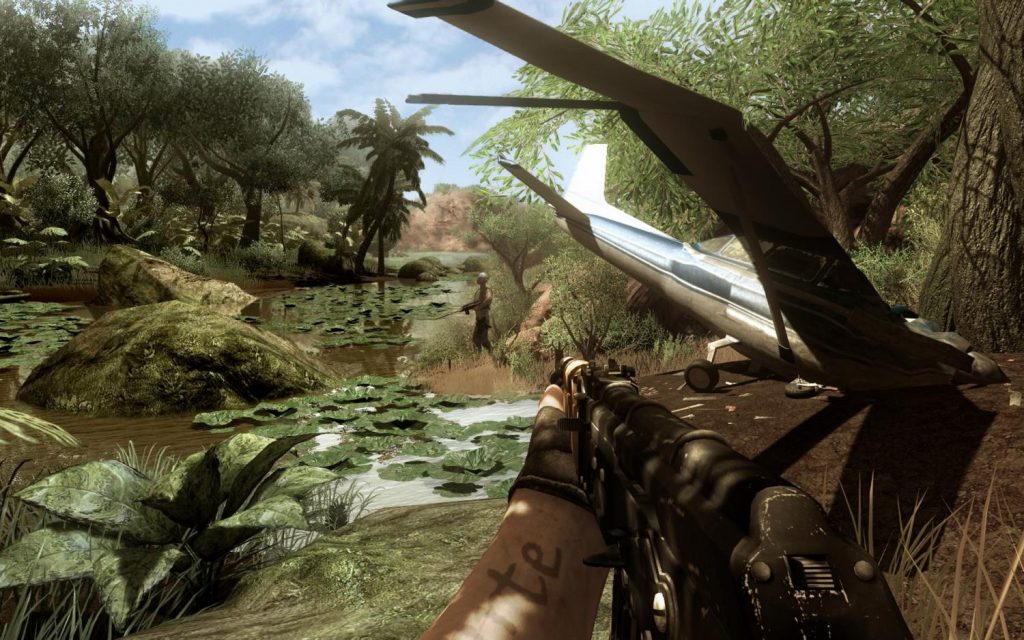 The original Far Cry was much more of a standard first-person shooter than what came after it. Far Cry 2 shifted the focus to the open world, giving players more freedom. There was also a shift in the core gameplay loop, with the action now focused on taking over bases. What made the game stand out, though, was the ability to scout out locations to take advantage of the environment. Players could then implement a huge variety of different strategies. Far Cry 2 essentially laid the groundwork for designing living and breathing open worlds for all future games.
Tom Clancy's Ghost Recon Advanced Warfighter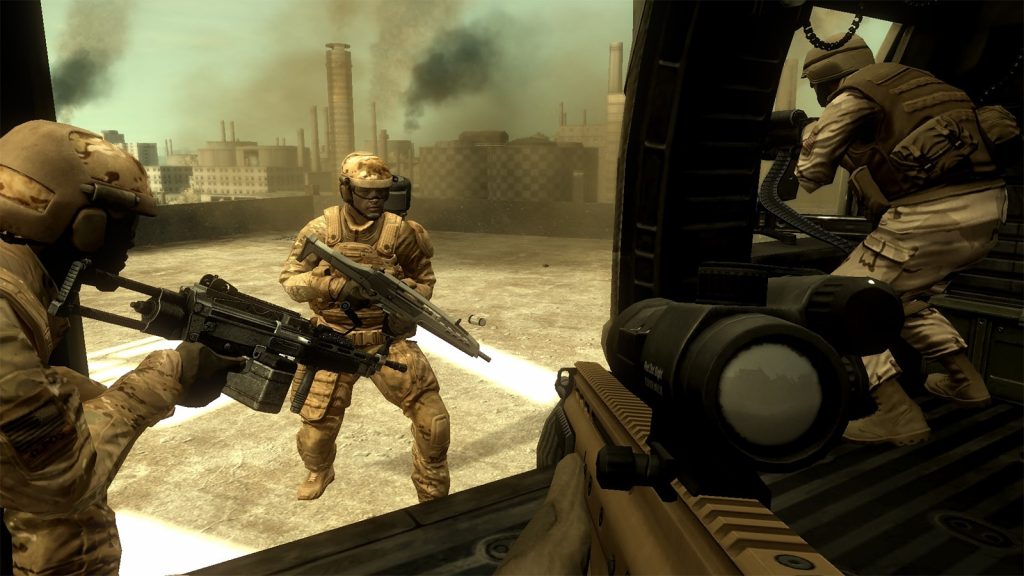 Few gaming franchises have lasted as long or gone through as many iterations as Ghost Recon. Arguably the biggest shakeup came in 2006 with Ghost Recon Advanced Warfighter. The title took the series in a more modern direction, giving players access to futuristic gadgets and technology. Ubisoft didn't hold back on any area of the game. It included an engrossing narrative, tense gunfights, and a satisfying multiplayer component. But most of all, it required plenty of tactical thinking and the ability to adapt on-the-go to succeed.
Tom Clancy's Rainbow Six 3: Raven Shield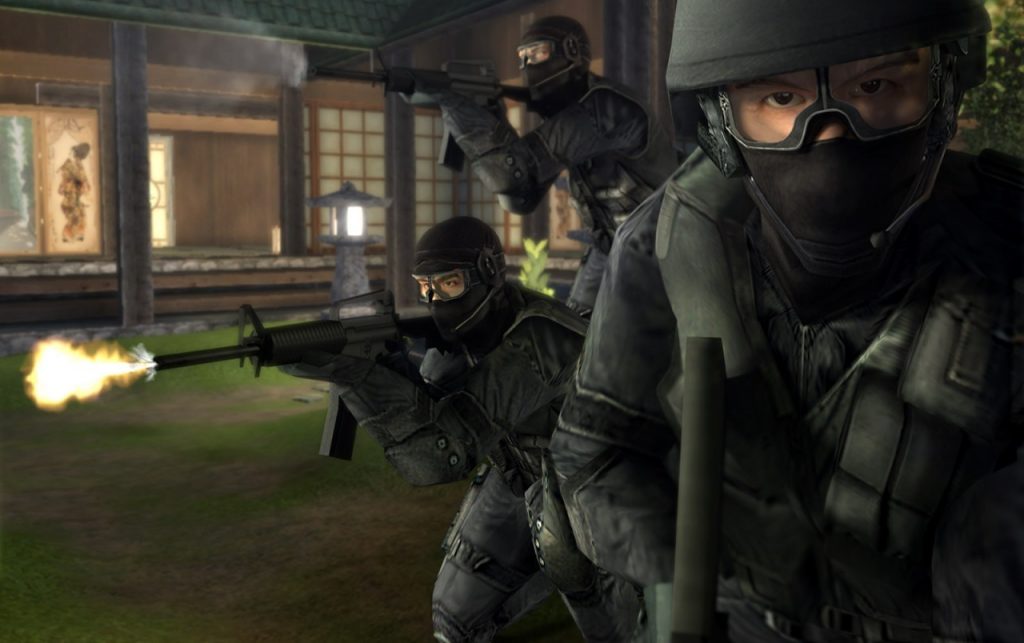 The Rainbow Six series had set the benchmark for tactical shooters for several years before the release of Rainbow Six 3: Raven Shield in 2003. The third proper entry in the series, it saw players leading a counter-terrorism squad across a variety of locations around the world. Unlike other similar titles, Raven Shield focused on realism and careful planning, making every encounter suspenseful. With more accessible controls and a great array of multiplayer options, it is an unmissable game.
Beyond Good & Evil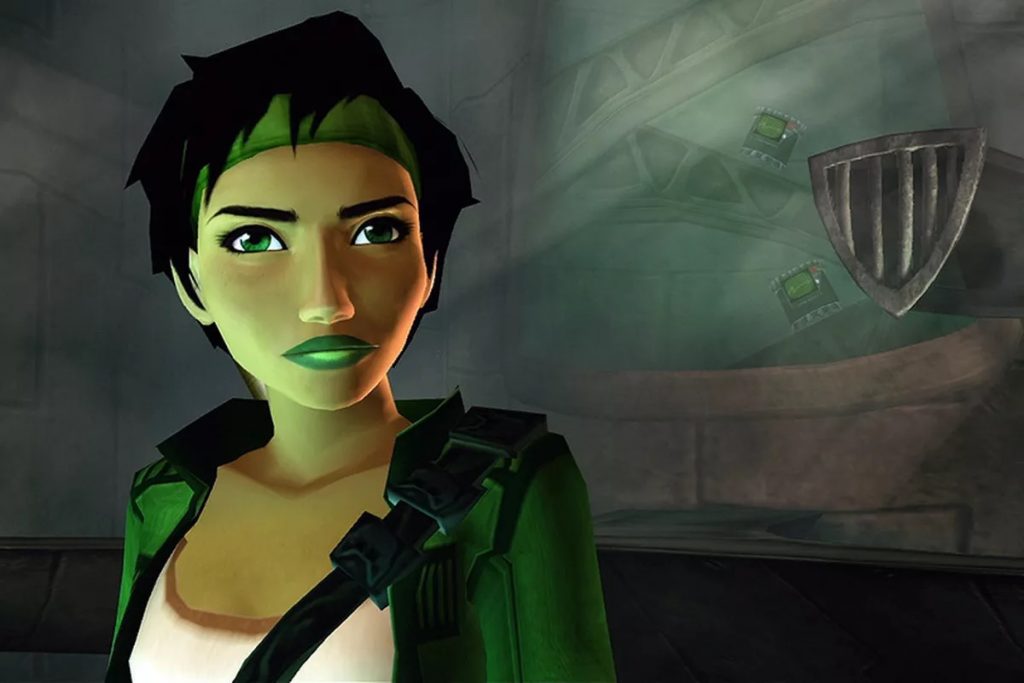 Beyond Good & Evil might not have been the success story Ubisoft wanted when it released in 2003. However, that didn't stop it from going on to become a cult hit over the next few years. The game has since been remastered with HD graphics, while a prequel is also in development. Easily one of the best action-adventure games of its time, it was rightly praised for its ambitious design. Everything from the distinctive visual style to the expertly crafted puzzles drew acclaim.
Tom Clancy's Splinter Cell: Chaos Theory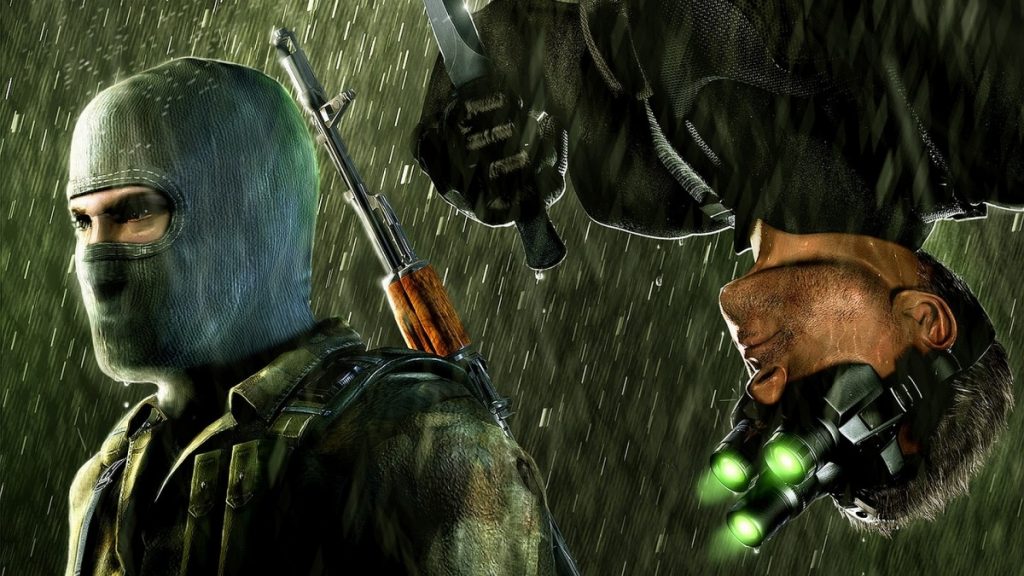 Almost every installment in the Splinter Cell franchise has been excellent. Yet, 2005's Splinter Cell: Chaos Theory is the best of the lot and one of the exceptional games of its generation. Ubisoft decided to build the sequel from the ground up, overhauling every aspect of gameplay. The end result was a riveting experience and some of the most intense stealth action ever seen. Then, of course, there is the stunning multiplayer mode that offered players a unique adversarial mode.
Assassin's Creed II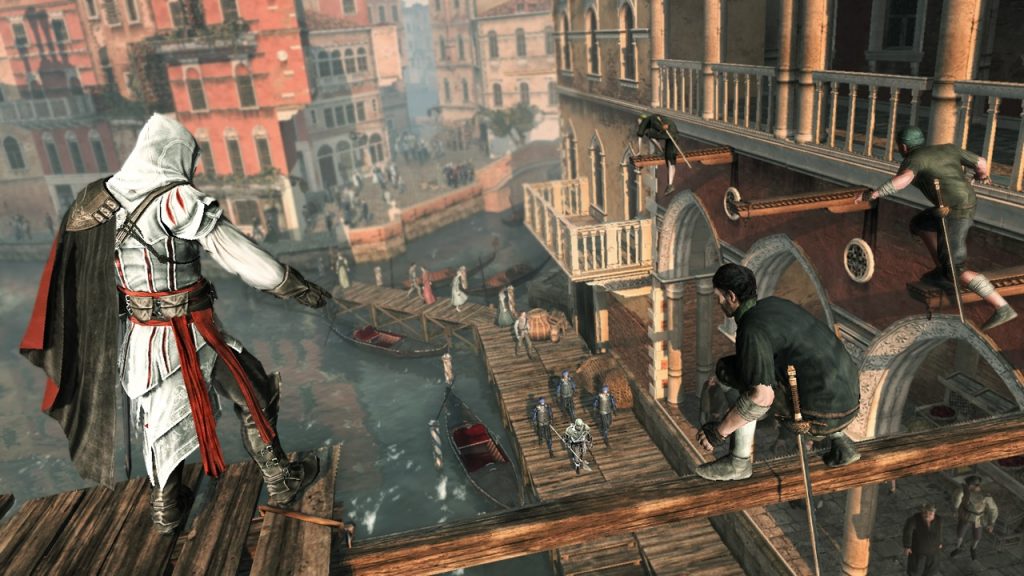 When Ubisoft released Assassin's Creed in 2007, it launched a franchise that now spans dozens of games, novels, and a feature film. But it was not the original game that proved just how good the franchise could be. Instead, that honor fell to Assassin's Creed II. While Assassin's Creed set the stage, the 2009 sequel stole the show. It expanded on practically every element from its predecessor. Characters had more depth, the story was engaging, and the gameplay became more diverse and polished. Assassin's Creed II was such a success that it laid the groundwork for every Ubisoft sandbox game to come.
Rayman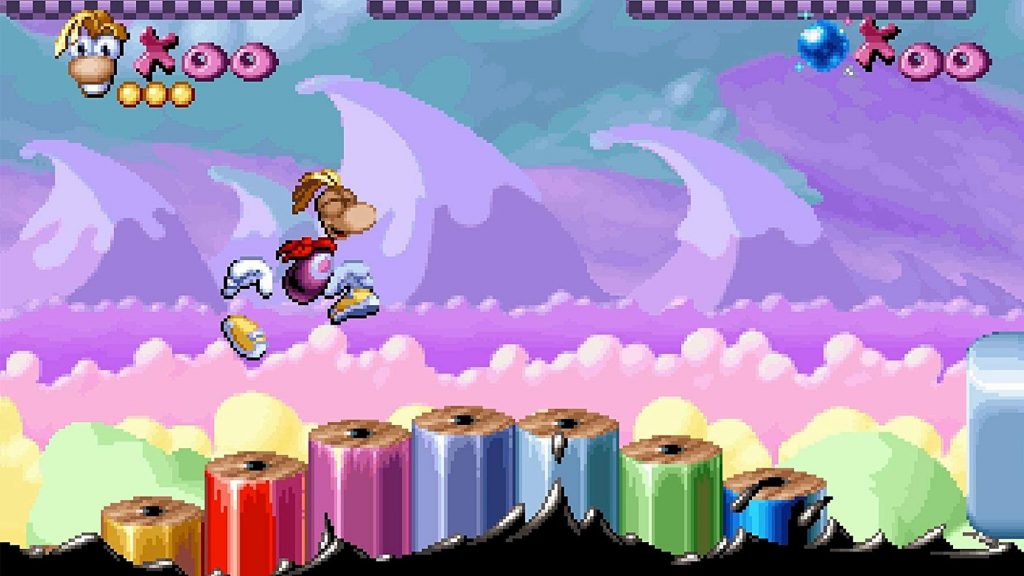 Rayman first released in 1995, giving players their first look at the famous character. It came at a time when colorful side-scrolling platformers were all the rage. Yet, it managed to stand out in the crowd thanks to a charming art style and clever level design. Of course, an excellent soundtrack, superb gameplay, and good replay value helped as well. Ubisoft took advantage of its success, with sequels and spin-offs launching to this day, including Rayman Mini in 2019.