Call of Duty: Modern Warfare Season 2 brings a lot of new stuff to the game: there are new multiplayer maps, modes, trials and more. It was a great surprise to see Simon "Ghost" Riley as a Special Forces Operator, that shady guy with the skull mask on his face from Modern Warfare 2 (2009) — a lot of fans were wondering when Infinity Ward was going to use him again. Now he's the one to hint about the Battle Royale map in a new trailer.
The fun fact is that YouTuber Ryan B. has already found the battle royale map. According to him, players can access a rough rendition of the new battle royale map. The only thing you need to do is to become the COD caster in a private match on the new Atlas Superstore map.
And here's the full map: you can find here a gulag, airstrip, sports arena, and a hydro dam. Previously the data miners had reported 15 different zones and six major points of interest which is, of course, quite cool.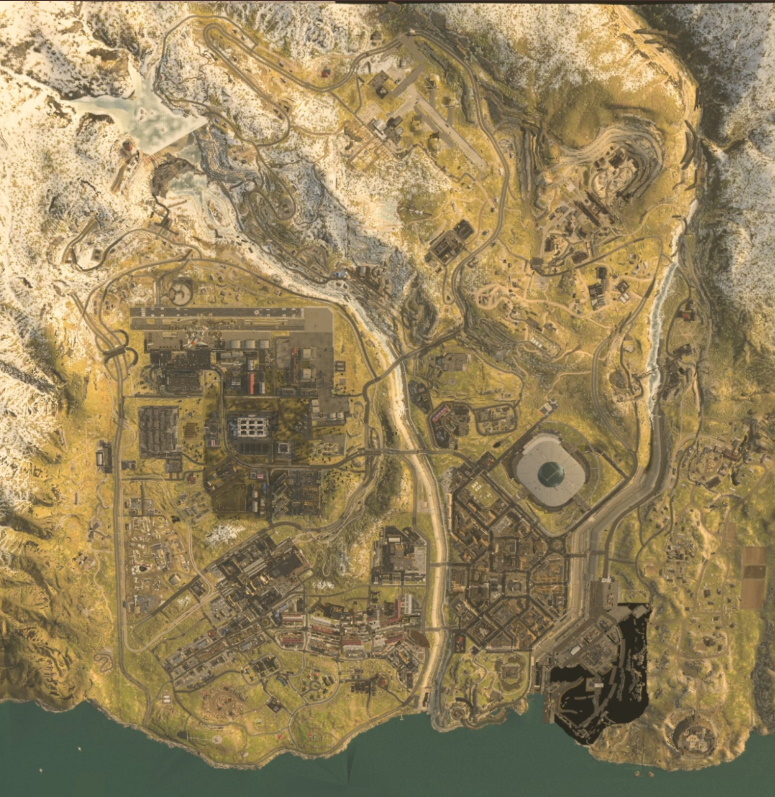 Call of Duty: Modern Warfare Battle Royale is expected to come out during Season 2 later this year.