It's clear where developer Slightly Mad Studio's priorities lie simply by looking at Project CARS 2's bold stylization. Having CARS in all capital letters signals that this a racing game for racing game fans. Project CARS 2 delivers on that promise. It is a content-rich experience sure to please any motorsport fanatic out there.
The game boasts an impressive selection of cars from iconic manufacturers and an equally impressive pick of world-famous tracks. With some of the most realistic handling out of any racing simulator on the market, Project CARS 2 plays just as authentically as getting behind the wheel in real life.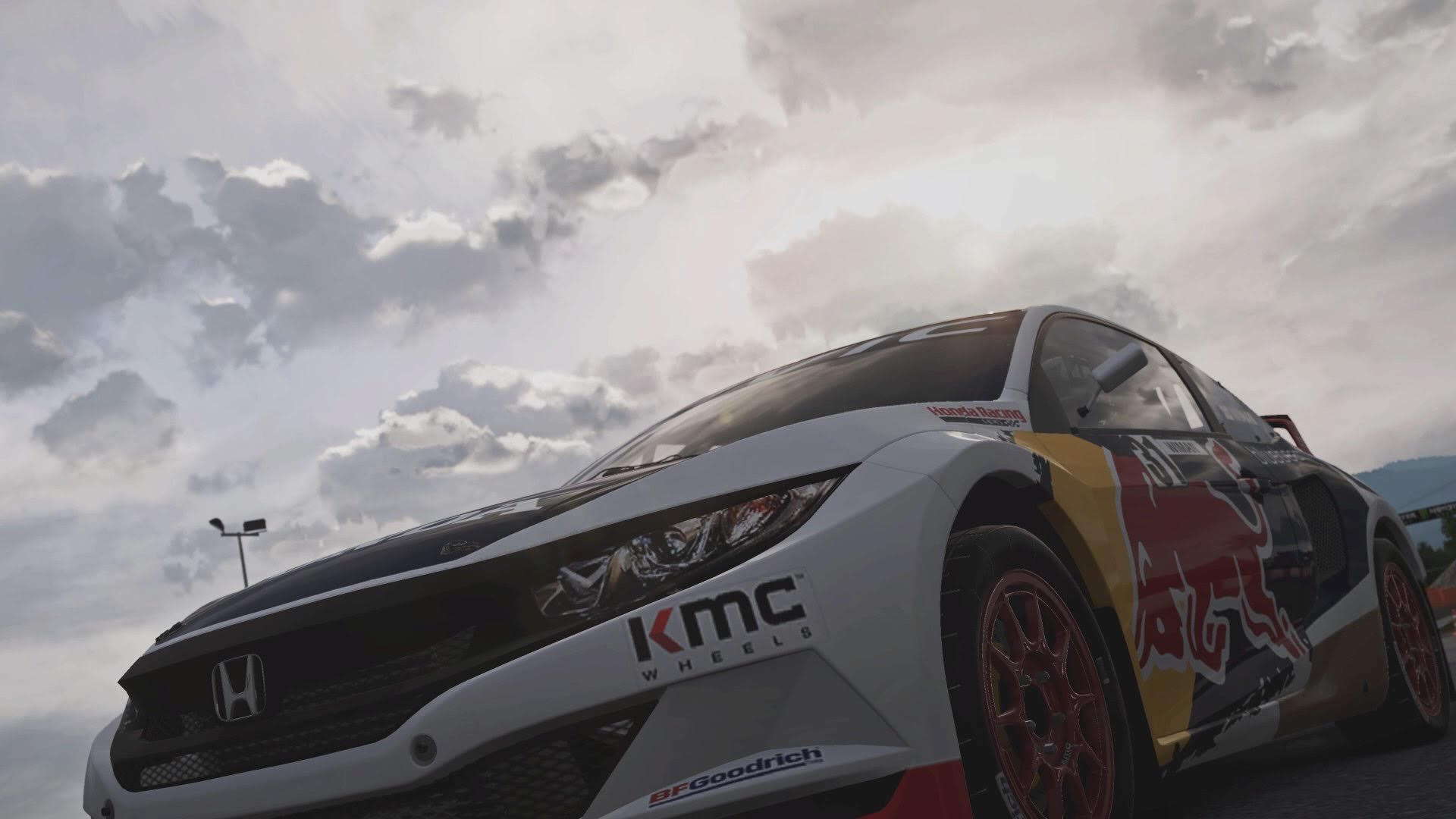 Gameplay
That realistic feel is what defines Project CARS 2 as an A-grade racing simulator. The weight of each car feels proportionate to their qualities and the condition of the track, be it tarmac, dirt or snow. I marveled at the precision the developers took to create the sensation of balancing acceleration, steering, braking and traction. Mastering all of them feels like a motorized dance once I entered into the rhythm of a race.
If anything, playing on a controller felt like a disservice to the credibility of the gameplay experience. I recommend investing in a wheel and pedals setup if you want to fully immerse yourself into each rev of the engine.
Presentation
That immersion is bolstered by Project CARS 2's gorgeous presentation. The UI alone is as slick as a well-lubricated suspension, and presents the wealth of menus and options in an easy-to-digest package. However, after you exit an admittedly lengthy loading screen into an actual race is where the real magic begins.
The sparkling glimmer off a polished paint job, the droplets of rain cascading along a windscreen, and the blinding glow of a sunset casting long shadows across the track are all examples of how Project CARS 2 is a darling in the details. The car models are equally impressive. The lighting engine and motion effects give them a volume which imposes them onto the screen, keeping the action readable even when chaos ensues.
There are a few shortcomings that restricts Project CARS 2's look from being as tangible as its feel. On PlayStation 4, I did notice some screen tearing when making corners. Plus, I could have done with a touch more anti-aliasing on shadows and background objects.
However, these small missteps are quickly forgiven thanks to the game's dynamic weather and time system. It truly keeps each race unpredictable, allowing familiar tracks to feel like fresh experiences if you tinker around with them.
Furthermore, the sound design perfectly translates the sonic landscape of a race. Each engine growl, gear pop, and tire skid sounds like it could have been recorded straight from the ground level.
Vehicles
The selection of vehicles at your disposal covers a variety of manufacturers and brackets. Most motorsport fans will have something to chew on. There's everything from Toyota to Ferrari. It's as entertaining to build a dissonant mismatch of everyday vehicles on world class circuits as it is to recreate your favorite global motoring events. The track selection is as desirable. Iconic locations such as Bathurst and Monaco provide a virtual gateway for you to live out your greatest racing fantasies.
Modes
Players of Project CARS 2 will find plenty to entertain themselves across the substantial range of modes on offer. The career mode features a fairly standard progression structure. You ascend through leagues and tournaments on your way toward becoming a motorsport legend. But the combination of a clean interface and enough player agency in how you choose to brand yourself keep me hooked.
Single-player gamers can also sink their teeth into custom races and tournaments. I found these valuable to hone my skills for the more significant moments throughout the game. There is an especially useful private testing mode.
The developers have smartly built an organic online community for Project CARS 2 that encourages regular check-ins and fan-built content. Building a custom online event for private or public use is easy to wrap your head around and allows for endless possibilities. Meanwhile, timed community events keep the engine warm and speak to my competitive side.
I also want to note the care that Slightly Mad Studios has taken to frame their multiplayer scene around eSports by allowing you to view important Twitch streams and keep up to date with the latest competitive news right from the main menu.
Final Verdict
The strongest impression I got from my time with Project CARS 2 was that it was made by people who truly care. That sensation was born from the clear effort that was implemented into the feel, look, and experience of the game and how they combine to provide one of the strongest racing simulators on the market. It's unlikely to win over any players who don't care much for the genre, however. Just like a Porsche 918 Spyder, Project CARS 2 is flashy and polished, but also entirely personal and rewarding for those who love it the most.