The Nintendo Switch game library has been growing fast since its launch. Starting with their own exclusives like Legend of Zelda: Breath of the Wild or Super Mario Odyssey, Nintendo is always open to having ports of older games on the Switch. And now it looks like BioShock's turn. Taiwan's game rating website is listing four BioShock titles for the Nintendo Switch.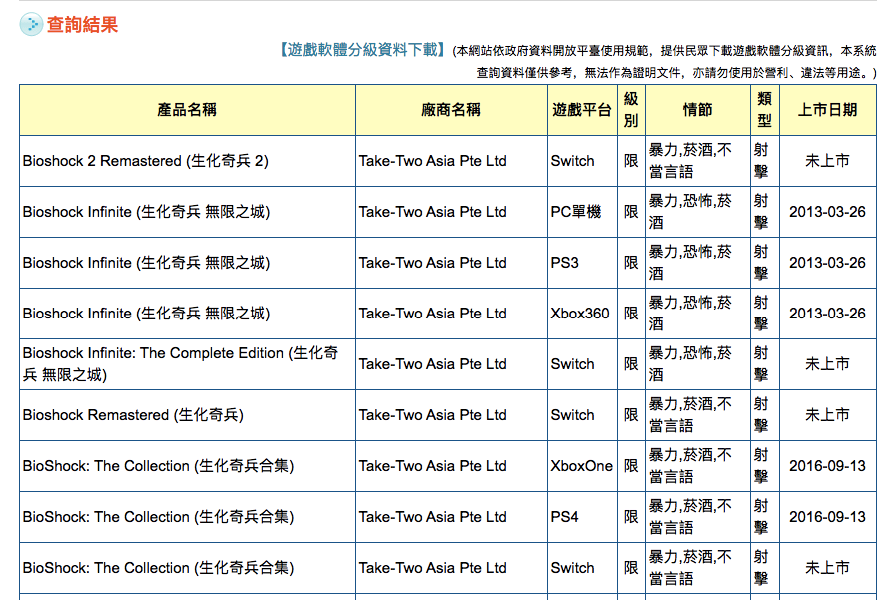 So, we are going to have BioShock Remastered, BioShock 2 Remastered, BioShock Infinite: The Complete Collection, and BioShock: The Collection for the Nintendo Switch. The interesting thing is that BioShock: The Collection, released in 2016 for all current-gen platforms, contains all three aforementioned games along with DLCs. It looks like Take-Two is about to give us the choice to either replay the complete trilogy or choose individual titles.
Either way, that's good news. One more classic series is on its way to becoming portable and more people will be able to visit the two most unbelievable dystopian worlds ever created for video games.
Nintendo and 2K Games have yet to make an official announcement regarding BioShock for the Switch, so no release dates are currently available. Stay tuned.
Related: Breaking: New BioShock Game Is Officially in Development